Thanksgiving: that time of the year for family and friends to get together for deliciously good food. Not the time of year you want to be dealing with a rodent or pest problem in your kitchen. A stray mouse or an untimely cockroach infestation can ruin your Thanksgiving meal in an instant.
Don't invite rodents and other pests into your kitchen this holiday season! Below are a few ways to help prevent pests from making their way into your food and kitchen. For complete pest and rodent control in Lehi, American Fork and surrounding areas, call H2 Pest Control for our rodent and pest control services.
Seal Trash Containers
Rats are notorious for digging through trash, having a feast of their own on your food scraps. But other rodents and pests would also be happy to make your home their own with easy access to an open trash can. The fact of the matter is, any pest is looking for a place to settle with a sufficient supply of food and shelter from the elements. When you give them both, removing those pests becomes difficult. Seal trash containers inside and out to help prevent pests from nesting in your residence. Use a trash can inside with a secure lid, and don't wait too long to take it out if you throw a lot of food away. When possible, leave large trash cans outside your garage. But always be sure to keep these sealed securely as well.
Properly Store Food
The same goes for food in cupboards and pantries. Try putting food in plastic containers that secure tightly like your trash cans. Even food you think is safe in its box or plastic wrapping could be a recipe for disaster if mice come marching into town. Their strong bite allows them to gnaw through cardboard or plastic bags easily.If you notice gnawed holes on food containers or around your house, mice or other rodents may have already made their way inside. Watch for this and other signs of rodents, and don't wait to call for professional rodent control services. If you can, don't leave food on the floor level of your pantry. You may even want to store extra Thanksgiving ingredients inside the fridge or freezer until you need them.

Don't Leave the Dishes for Later!
After a big Thanksgiving dinner, who wants to do the dishes? This is a holiday, you just want to relax in front of the TV or, better yet, take a long-awaited nap. But leaving dirty dishes in the sink or on your kitchen counters can also invite unwanted pests in. That's fresh food for the taking!If you've previously had a pest problem but haven't sought out professional pest control, your DIY traps and bait may not be enough to keep pests away from this vast display of food. Put dirty dishes directly in the dishwasher, or even place them in soapy water to sit. Let rodents and pests know that they're not welcome in your kitchen.
Clean, Clean, Clean
We can't stress this enough. Do what you can before and after Thanksgiving to keep your kitchen tidy and free of crumbs, spills and other traces of food. These are like invitations for pests to come over for dinner. This may mean cleaning as you cook so that no remains of the day are left forgotten on the counters or under the cabinets.If that isn't you, just be sure that you do a thorough clean of the kitchen afterward. Sweep up fallen crumbs, run a damp rag over those sticky spots or do whatever is necessary to remove any food particles. This also includes an occasional deep clean of your pantry space and those hard-to-reach spots under appliances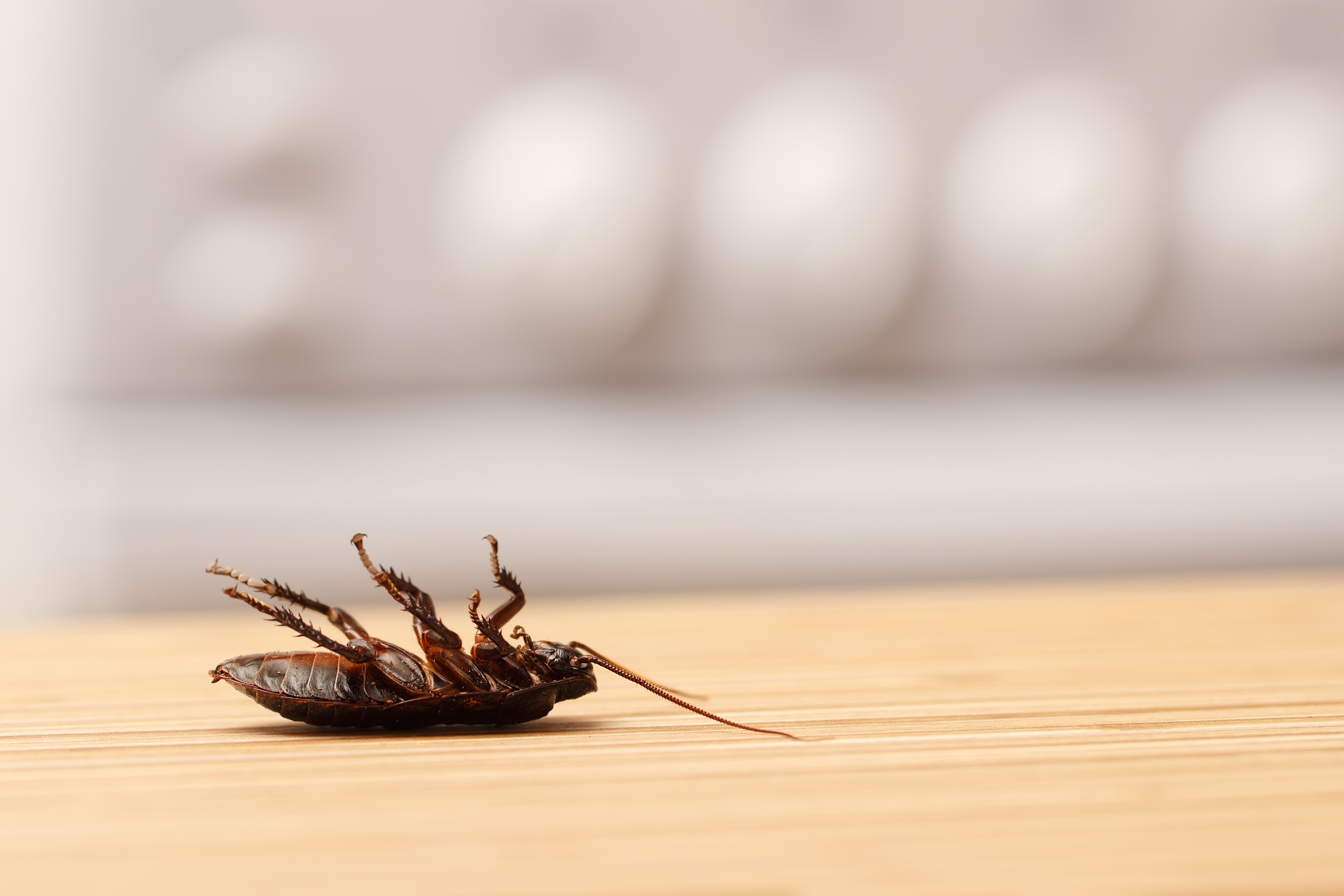 Professional Cockroach, Rat, and Mice Control Services in Utah
Spend Thanksgiving worrying less about pest infestations and more about cooking that perfect turkey and pumpkin pie. Follow the above precautions to help prevent rodents and other pests from wrecking this holiday season. Go the extra mile and protect your home with professional pest control treatments for an even greater defense.
For comprehensive residential pest control, contact H2 Pest Control. We've been serving Utah homes for years, from Eagle Mountain and Lehi to South Jordan, Orem, and everywhere in between. We offer complete pest control services so your holiday festivities won't skip a beat. And because we use eco-friendly treatments, you won't even need to leave your house while we apply treatments and sprays. Request your free estimate for our mice control, rodent control, cockroach control, and more!