With Memorial Day now behind us, it's time to let summer in. But with the warm summer weather, backyard barbecues, and outdoor picnics also comes a slew of ant problems. That smell of food and enticing air conditioning inside your home invites not only your neighbors and friends to visit, but could be inviting ants to stay as well.
You may notice this rush of ants the further we get into summer. They thrive in warm temperatures, especially when there's a good source of food, water, and shelter nearby. For many ant populations, once they find that source with everything they need, they quickly make camp and establish a permanent residence that's difficult to eradicate.
Before that happens or after you notice ants moving in, what can you do? What are ways to keep ants out of your home or remove them once inside?
Clean Up Food
If food is a key factor drawing more ant colonies in through your doors, then eliminating that source of substance for them will be huge for keeping ants at bay. As much of a hassle as it is to constantly keep dirty dishes out of the sink or clean up any crumbs or spills after every meal, doing so can indicate to ants that their food supply is going to be cut short.
Be Mindful of Trash
But it's not just the food that's left out on the counters that you need to watch out for. Ants may also be attracted to overflowing trash cans or ones without sealed lids. Make sure outdoor and indoor trash cans have lids and consider taking out the trash more frequently so the smell of tossed out food doesn't lure in unwanted visitors. Residue left in recyclable items should be rinsed out, especially soda cans or bottles.
Store Food Away
Food that you store in cupboards and pantries should also have secure lids that keep scents masked from any wandering ants. Airtight containers can prove helpful here, especially for food that is particularly appealing to ants like sweet syrups and sugary foods.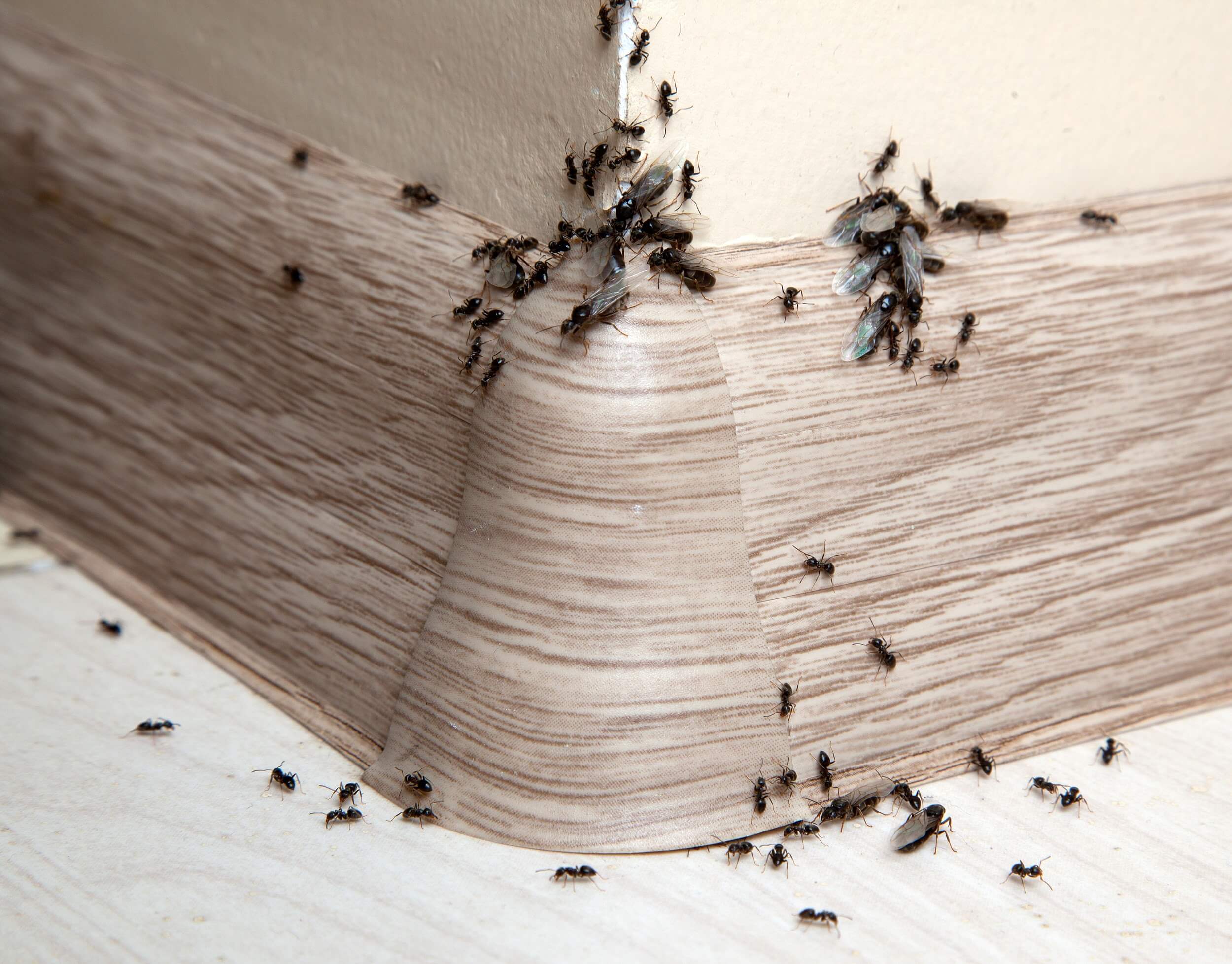 Replace Weatherstrips and Seal Cracks
With ants being such small pests, they can squeeze into even the smallest holes and cracks. Sealing those cracks along your home's foundation, doors, window panes, and elsewhere with some type of caulking can help deter ants marching in. Doors and windows especially may have worn weatherstrips along their edges that should be replaced if you can feel a breeze or air escaping, giving ants another entry point into your home.
Pick Up Debris
Keeping the area around your home clean can help stop ants before they even come inside. Routinely check that discarded wrappers, cans, and other trash doesn't collect around the base of your home. Piles of leaves or other plants may give ants that needed shelter. It's best to keep such landscaping and vegetation a reasonable distance from your home if you want to keep ants outside.
Spray Ant Control Treatment
Most of the DIY ant sprays will only do so much to protect your home from a severe ant problem. Professional ant control treatments, like those from H2 Pest Control, on the other hand, target stray or foraging ants as well as the entire colony that's causing your infestation. If you want to fight and fix an ant problem, seeking professional pest control services is your sure solution.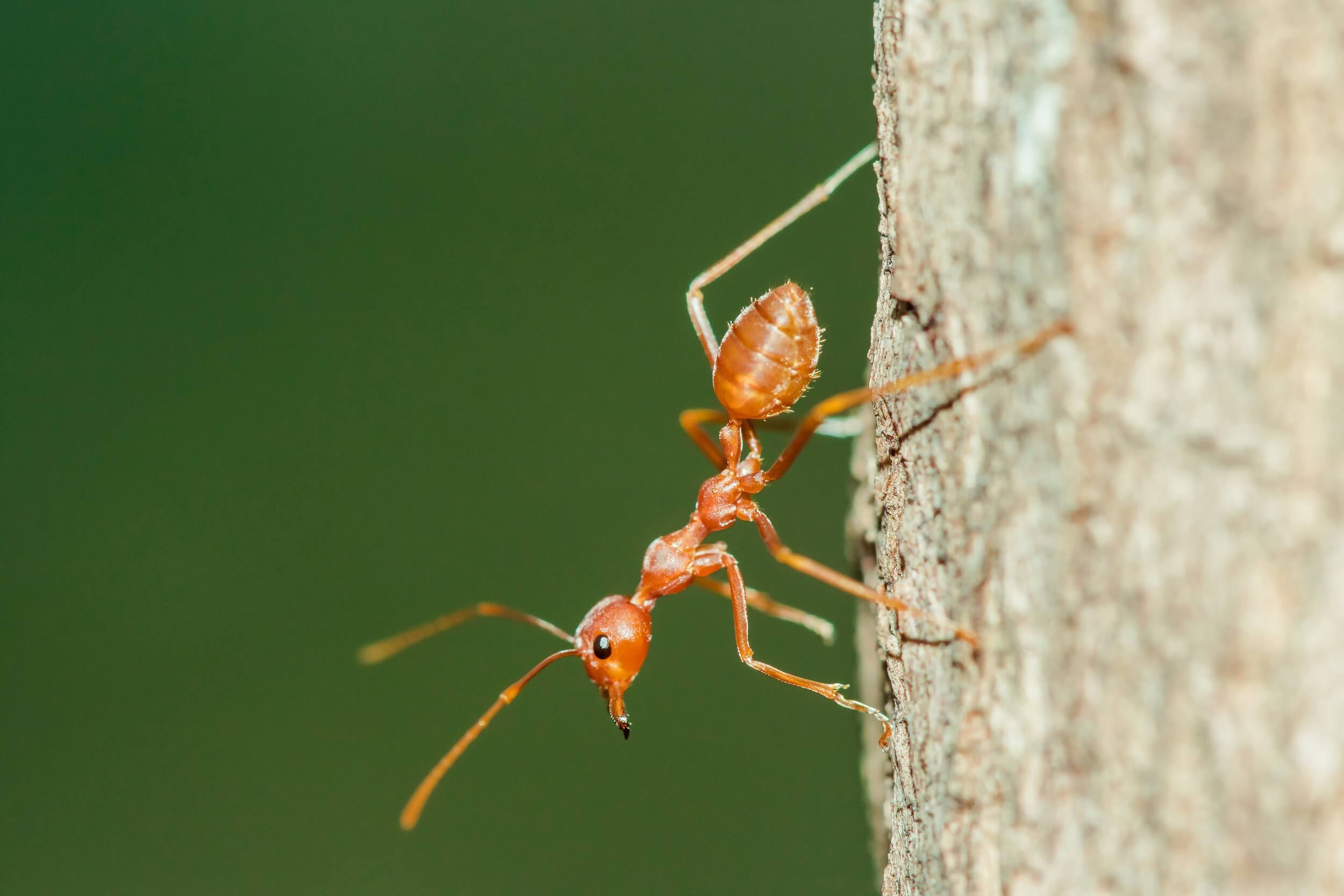 For Lehi, Eagle Mountain, and other Utah homes suffering from ants, call ant control experts at H2 Pest Control to pack a punch! Our pest control technicians don't just spray a barrier around your home and call it good. We inspect what's causing the ants to invade to provide you with a customized treatment plan for long-lasting ant control.
Get in touch with our team for pest control service near you and say goodbye to ants this summer and beyond.