COVID-19 UPDATE
Due to COVID-19, we are taking extra precautions for the safety, health, and welfare of our customers, employees, and communities as we continue to provide needed pest control services.
Local Pest Control Serving Utah County & Salt Lake County
We'd love to be of Service
Hi there, and thanks for taking a look at H2. We'd love to be of service!

H2 Pest control is a locally owned family business based in beautiful Utah. Since we live right here where we work, we understand your pest control issues; we have experienced them too! After being dissatisfied with the "one size fits all" options of out-of-state companies, we founded H2 to provide our customers with exceptionally effective and safe pest control solutions.
We care about you, your home, your family and your pets.
It would be an honor to serve you, and for you to be part of our H2 family.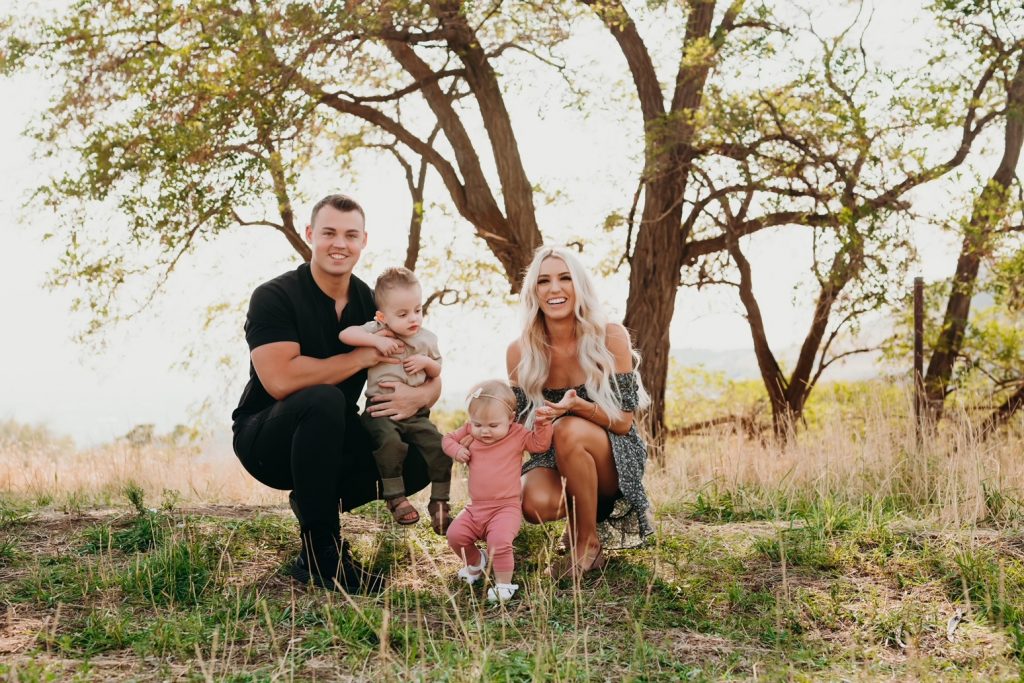 Contact H2 Pest Control today for reliable pest control service from trusted professionals.
PROTECTING YOUR PROPERTY FROM PEST. PROTECTING YOUR FAMILY FROM HARMFUL SUBSTANCES
Ants wandering along kitchen countertops, mice scurrying around the garage, spiders lurking in every corner—finding peace of mind while pests are infesting your home is a constant challenge. But with H2 Pest Control, that peace of mind is within your grasp. We provide the solutions you need, the very day you need them. You'll start to see our pest control treatments working within hours after application, and then keep working for months after that.
H2 Pest Control uses products that have been tested and are approved by the Environmental Protection Agency. We're committed to protecting your home from pests, while also protecting you and your loved ones from coming in contact with dangerous pesticides.

Eco-Friendly
We care about the environment. All of our pest control treatments are safe for your children, pets, and the surrounding environment.

Pet & Human-Friendly
No odors. No residue. Our approved applications are safe to use around children and pets. No need to leave the house during treatments.

Re-Service Guarantee
You can rest assured that your money is well spent. We offer a guarantee for all clients that take advantage of our ongoing prevention packages. No hassles.

Certified Professionals
All of our technicians have passed rigorous internal and state licensing exams. They are very courteous and knowledgeable.
WE'D LOVE TO BE OF SERVICE
Hi there, and thanks for taking a look at H2. We'd love to be of service! H2 Pest control is a locally owned family business based in beautiful Utah.
See why customers love h2 pest control
We've been customers for over three years and expect to be customers for life. H2 is professional, thorough, reasonably priced, and customer-oriented. They're always more than happy to take the time to answer questions and see to our satisfaction. Knowledgeable and honest. We're very pleased!
Joseph DeRoest
We have been so happy with H2 pest control for years! They are prompt, honest, do great work and take their work seriously! If we ever have an issue with any bugs between services they always jump on it to take care of us! They are amazing to work with and so professional, yet a down-home business.
Kari Ross
Great local company with excellent customer service! I particularly appreciated how professional Harvey was. He took the time to explain various things to me, and he was very personable. I highly recommend this guys! They were very respectful and honest.
Carlos G. VacaGuzman