Vole Control in Eagle Mountain, Lehi, and all of Utah County
Have you seen small mouse-like rodents scurrying about in your yard? Or do you have plants, grass or trees that die out of the blue? Your property might be infested with voles.
What Are Some Differences Between Voles and Mice?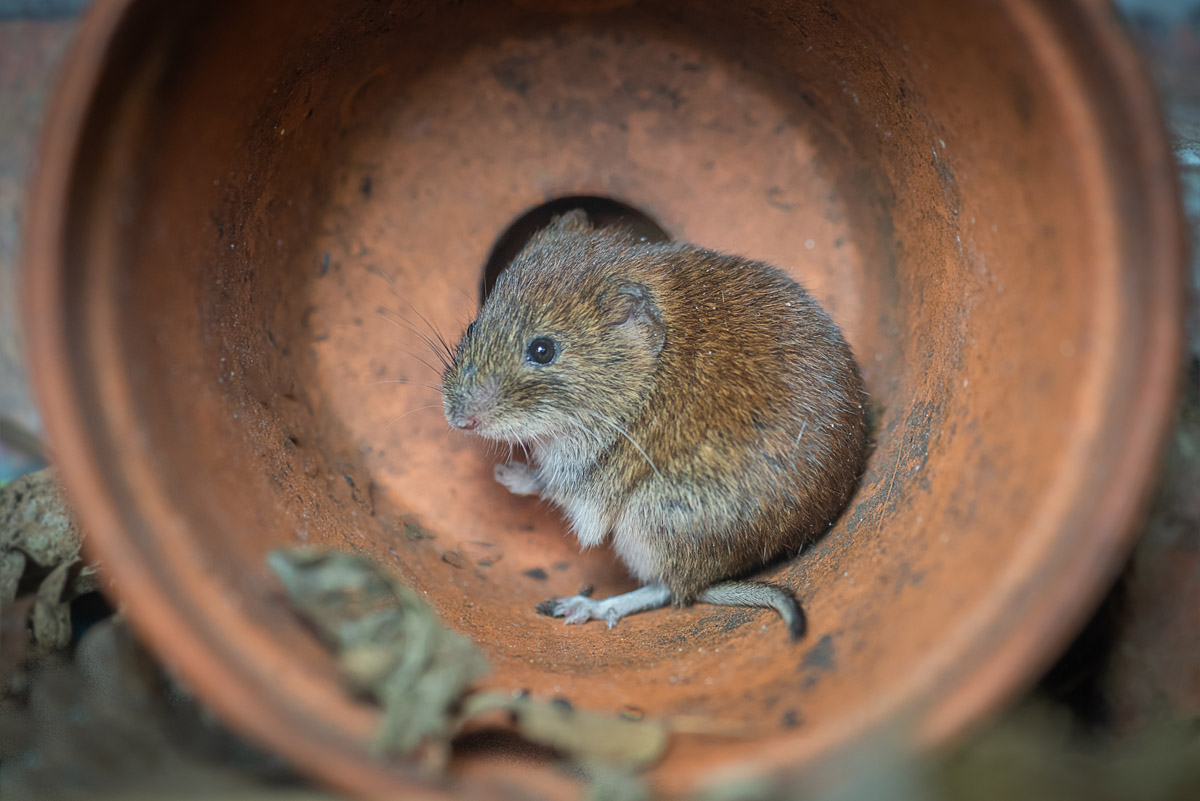 Voles are often mistaken for mice because of their similar appearance. But voles have a stockier build than common house mice and smaller tails and ears. They also rarely are spotted inside houses or buildings, preferring an outdoor environment where they can stick to their diet of plants and burrow into the ground. You may notice trails for their underground tunnels by sections of dead grass above. Voles are notorious for eating root vegetables and plant bulbs. They will eat the roots of plants to, destroy yards, gardens, and beautiful landscaping.
Because they don't hibernate in the winter, voles keep multiplying throughout the entire year allowing their population to skyrocket quickly. If that population carries harmful diseases, they can become an even greater problem, not just to your yard but to your health. The sooner you call for vole treatment the better!
Vole Control Treatments from H2 Pest Control
Call H2 Pest Control for fast response vole control services. We serve Lehi UT, Eagle Mountain UT, and other cities in Utah County, providing complete vole removal promptly. When you hire our vole pest control, you can expect:
Great service from certified experts:

Our pest control technicians are certified to treat your home or commercial property for voles and other pests. We know the best techniques and traps for catching voles and keeping them off your property long-term. We're considerate of your schedule, coming right when you need us to properly protect your yard and belongings with the utmost care.
Vole treatments:

Outdoor furniture, landscaping, and the environment won't be harmed with H2 Pest Control's eco-friendly vole control. We use baiting stations that contain effective rodenticides but won't harm your family. 

Hassle-free vole control:

Not only will H2 Pest Control begin vole control treatment the day you call us, but we'll keep coming back until the problem is solved. We offer vole pest control re-servicing at no extra charge.
Don't wait! Contact H2 Pest Control today to get rid of voles in your Lehi, Eagle Mountain, or Utah County yard. Effective vole control is only a call away!
Slide
"I noticed some vole tracks in our lawn, called H2, and they were out within a couple of hours that day to place some vole bait traps. Super fast service, included in our regular pricing."
Slide
"I've always had a great experience with H2! Last year we had a big vole problem with my yard and some surrounding yards with unfinished backyards, and H2 took care of it quickly! It was a huge relief to have assistance with the vole mess. For the most part, we haven't had any issues with insects or rodents and love their service."